Photo's and Description
Electric Vehicle Conversion Parts
Welcome to MYSITE. This page specialises in Conversion Parts for Electric Vehicles
Parts available are Motors- Controllers- Couplers-Battery Chargers- Dc-Dc convertors for charging batteries from main battery supply to 12 volt vehicle system..These are the Major parts you will require for setting up your conversion.All the above parts are imported from China and are Tested and matched for total compatibility. I am happy to say ,that my Chinese supplier is very efficient and does the shipping quickly and with all regulations included..
Most other components are available readilly locally Cables -connectors-relay switches- vacuum pump. Bellhousing plates (For joining Motor to gearbox) are available locally.These imported parts have been proven to be succesful in other conversions including mine.
DOUBLE CLICK FOR LARGE PICTURES
Visit my other site for comprehensive details and information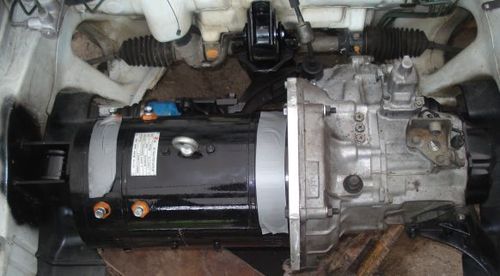 Completed Motor to Gerbox Assembly with Engine Mount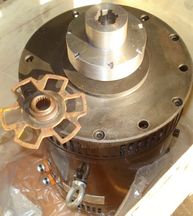 MOTOR_COUPLER Boss and Clutch part to be machined and welded together
Sample Photo 2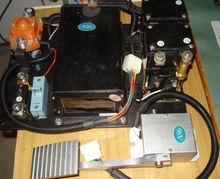 CONTROLLER: Complete with 400amp fuse- 12 volt fuse main Contactor- forward reverse contactors - Speed pedal. All wired and attached to alloy heatsink--
Sample Photo 3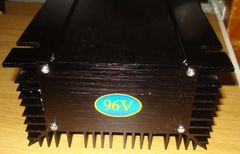 DC-DC CONVERTER Charges 12 volt car battery from main high voltage battery bank
Sample Photo 4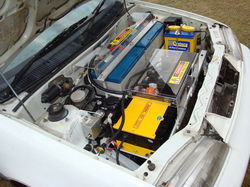 Brief Description
Sample Photo 5
Brief Description
Sample Photo 6
Brief Description
Sample Photo 7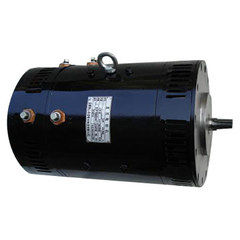 DC MOTORS are available from 8.5 kw to 11 Kw-- one or two sided shafts. 2200 rpm- 3600 rpm
Sample Photo 8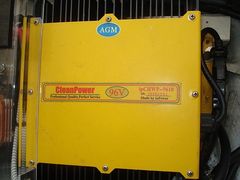 BATTERY CHARGERS: Available for all voltages. Pulse charge with all overcharge protection.
Sample Photo 9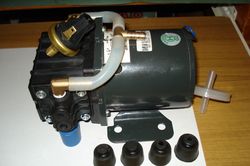 Dual Piston Vacuum Pump with vac. cut off switch Very fast uptake 1.5 sec to 24 HG. Exhaust mufflers. In- line Air filter to stop any dirt entering the Pump and valves from gummy hoses or rust flaky Brake booster. Dry and quiet operation Water proof ( weather proof)
Sample Photo 10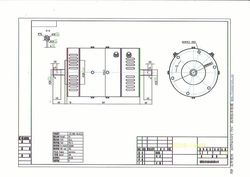 Brief Description
Sample Photo 11
Brief Description
Sample Photo 12
Brief Description
Sample Photo 13
Brief Description
Free